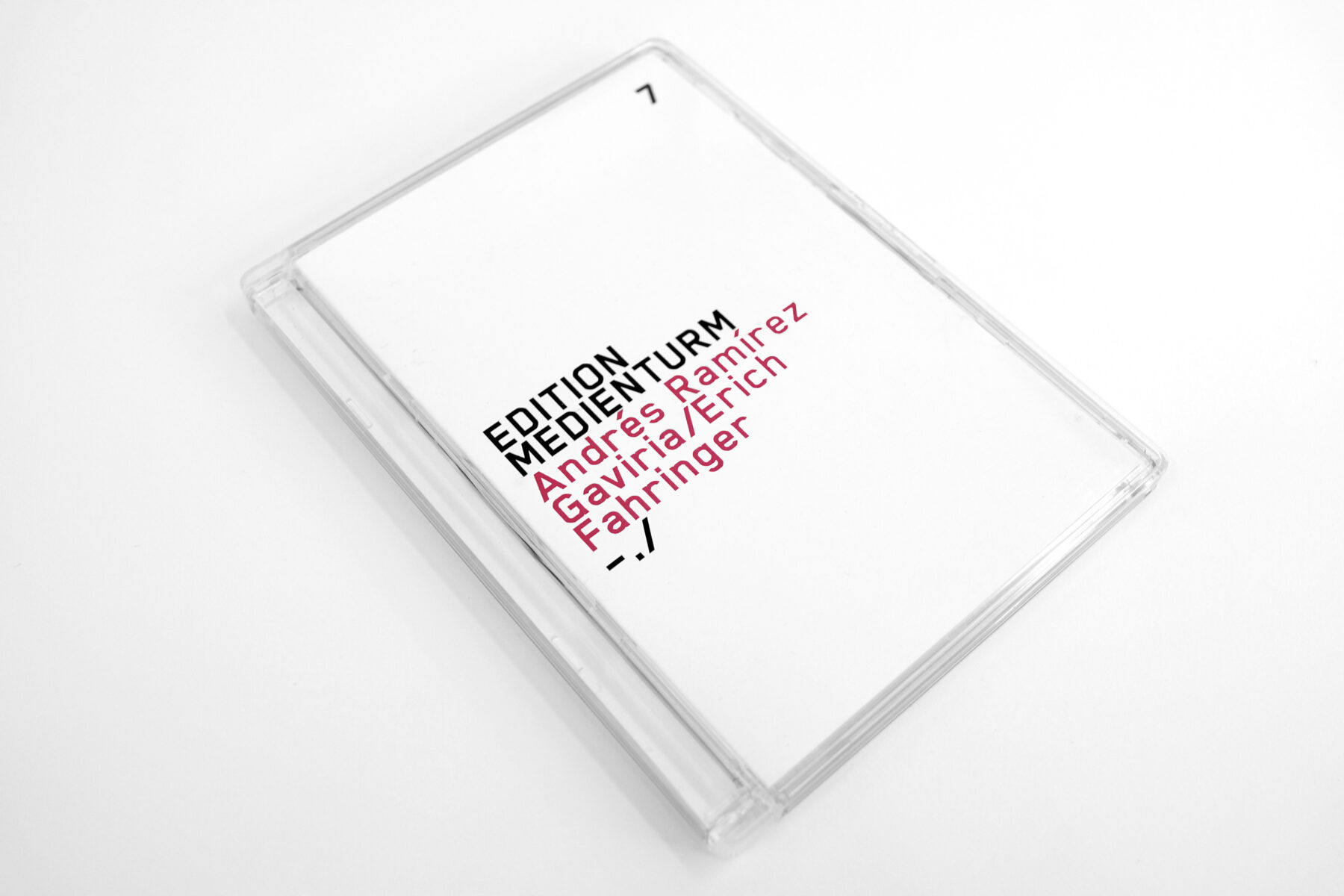 Andrés Ramírez Gaviria/Erich Fahringer -./
Publisher:
Kunstverein Medienturm
2006
DVD Pal
Limited Edition
Text by Manfred Fassler
Publication Info
The project –./ by Andrés Ramírez Gaviria (Bogotá/Vienna) consists of a video in which both image and sound (Erich Fahringer, Vienna) are edited and mixed using as a guideline the Morse code translation from a reference page in the index of the book "Point and Line to Plane", written by Wassily Kandinsky in 1926.
The project intends to interpolate the visual or "cinematic" space, formed in the composition of abstract/aesthetic elements with the informational space that arises from the Morse code translation, as a way to invert the commonly known method of narration in audio-visual media. By editing an abstract or non-objective image sequence in linear synchronicity with the Morse code, the work reverts filmic strategies of narration to a paradox. The content and meaning of the video is not dictated by its visual narration but rather by the time sequence in which the video clips are edited.