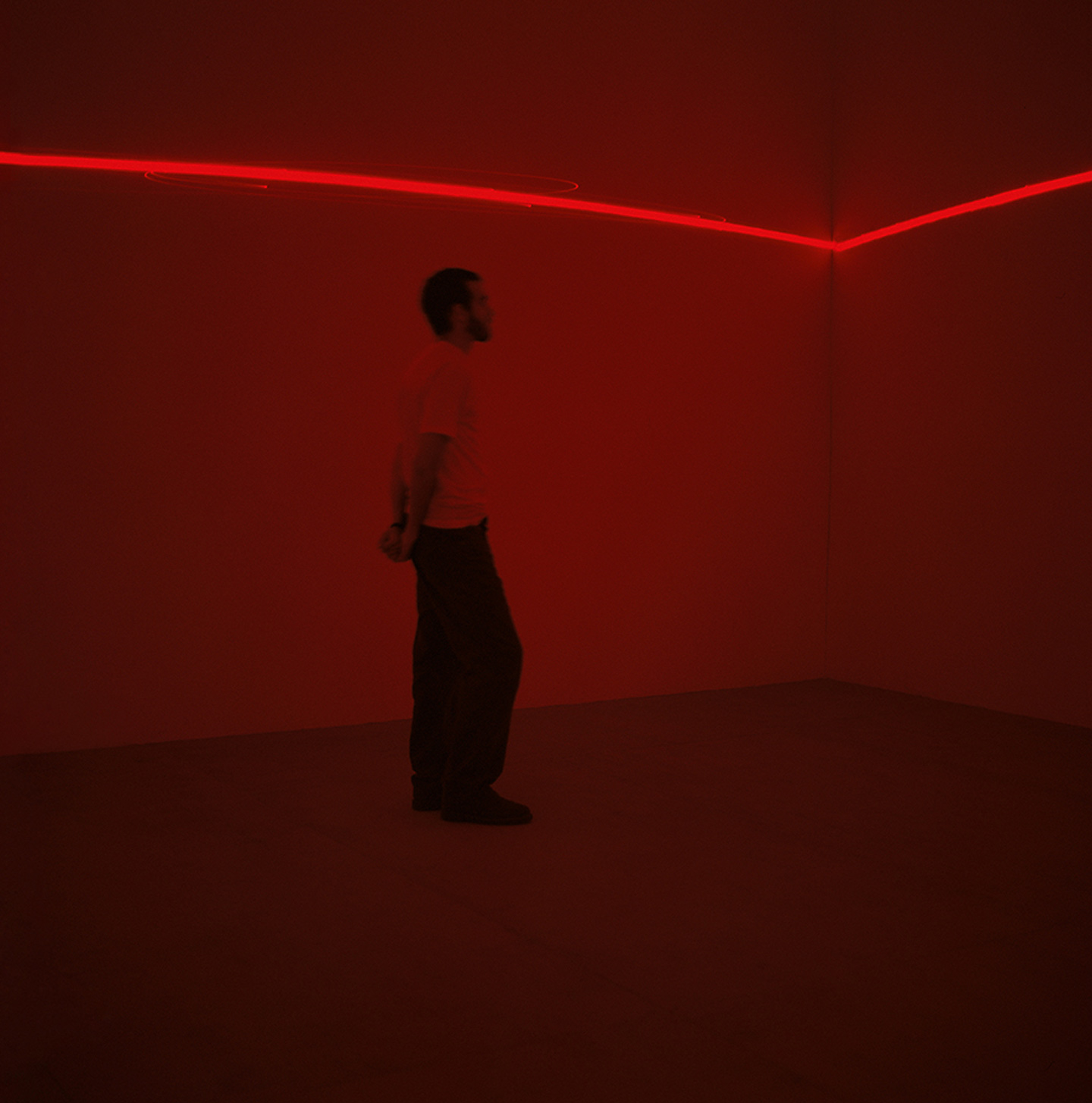 ar_td_ep
2001
4 laser projectors, microphones, electronics
Work Info
A single horizontal laser line circles the exhibition space and vibrates based on the level of sound produced in that same designated space.
When visitors enter the installation, they suddenly transform into participants, as the resonant sounds they produce incite visual vibrations on a continuous laser line surrounding the interior.
Subverting the notion of an "interactive" installation, ar_td_ep is configured so that the dialogic "action/reaction" dynamic is not perfectly synchronized. Who mirrors whom? Who registers control? The erratic movement of the laser line seems to confound participation with the pretext of communication.
---
Credits
Produced with the support of Garnet Hertz.